Japanese Localization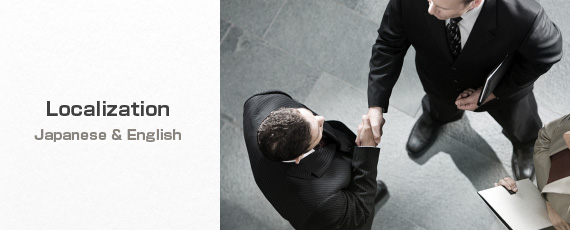 We offer more effective Japanese localization than ever!
We offer a high quality localization (English ⇔ Japanese) service . Translation and design is by a creative, bilingual Japanese professional, with all writing being checked by a native English speaker before finalization.
If you are seeking Japanese localization, translation or typesetting, you have come to the right place. Look no further! We are the best you will find! Have ever thought about promoting your product or service to your local Japanese community by creating advertisements in Japanese, or having Japanese pages on your website? It is easier than you think. Our Japanese localization service enables you to go into a high-spending Japanese market and successfully expand your business opportunities!