About TMCreation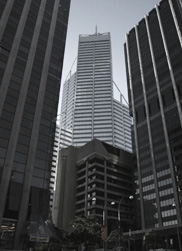 Thank you for visiting our website. TMCreation was started in Perth, Western Australia, in 2003 – 2005. After returning to Tokyo in Japan, TMCreation was expanded with the sub-name "LOGO DESIGN TOKYO". Our target is to create high quality logos that help determine a positive first impression for a company.
To increase and enhance the value of your company's brand symbol, we will pursue originality and individuality in your company design, intentionally making it easier for consumers to choose your products or services by implanting your company brand image into them.
As you know, branding plays a very important role in a company's business strategy. Therefore, we always try to bring the best design solution to each customer. The designers of TMCreation is award winning, bilingual designers with a professional attitude and global outlook. We will work closely with you to support your successful business. We are here to listen to you!
The mission of TMCreation is "to become a bridge to help communication between a company and its clients" and "to bring out the full potential of your company's products or services". We have a passion to make all our customers satisfied.
Toshihiro Maruyama
Business Profile
Business name
TMCreation (Logo Design Tokyo)
Owner
Toshihiro Maruyama
URL
https://www.tmcreationweb.com
E-mail
info@tmcreationweb.com
Phone
+81-50-5532-6115 (Japan)
+61-449-173-088 (Australia)
Office
(Tokyo) 4-6-12-616 Chuo Nakano-ku Tokyo 164-0011, Japan
(Gold Coast) 71 Amazon Cct Helensvale QLD 4212
Services
Logo Design, Stationery Design, Package Design, Advertising Design, Web Design, Smartphone Application Development, Illustration, Online Marketing, Printing
ABN
22 950 527 332 (Australian Business Number)