Frequently asked questions
Please check the questions shown below to see if there is already an answer to something you are wondering about. Here you can find questions and their answers which previous customers have asked us.
Introduction
What is the merit of working with TMCreation?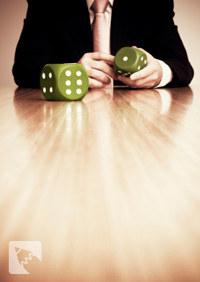 Working with TMCreation starts from talking to our designer who engages in the actual work. There is no sales person or project coordinator in the middle. Generally speaking, to design depends on human instinct and so does the sense of design. And the design is a product which doesn't have any particular shapes which people can describe, so it is extremely important not to have too many filters in between the client and the person who designs. The usual communication flow at an ordinary design studio is Customer to company, company to sales person, sales person to art director and art director to designer. Not only these number of filters, but also the presence of middle people in the communication process, will contribute to the cost increase. TMCreation doesn't have this element, so the customers can connect with the designer directly. However, TMCreation does not do all the work itself if the project is to develop a web system with programming required. In such cases we will collaborate with a project based freelance programmer. But don't worry! You don't have to coordinate the project, we will manage the entire project for you in a transparent manner.
What does "TMCreation" mean?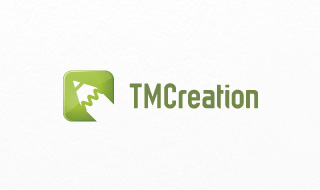 "TM" originally meant Toshihiro Maruyama as simple as it was his freelance business. The logo mark is shaped like a pencil, representing Toshi's starting point in his own art where he uses oil color pencils on top of water colors to paint pictures. This has been his own unique style even before learning computer graphic design. Now this symbolizes our determination that digital marketing methodology behind the world of information technology should always be analog starting with pen and idea based on humanity. Lastly, this website introduces Toshi's painting as part of his profile as a designer, so if you are interested, please take a look.
Logo and design in general
I don't have a concrete design image. Is it ok to start developing a logo?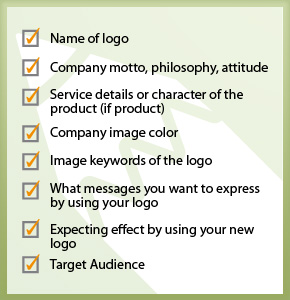 Yes! We can help you conceptualize your ideas and plans so that we can come up with the best design concept for your company. However, you know the most about your company and its products, so you need to let us know about it as well as the type of design you like. After that, it is our job to visualize your words into shapes to create your original symbol mark.
* The list on the left is some of the questions we ask before designing your logo. It is important to know the clear purpose of creating the logo. Let us create the most effective logo for your company.
Is is possible for you to print out namecards, envelopes and other designs created at TMCreation?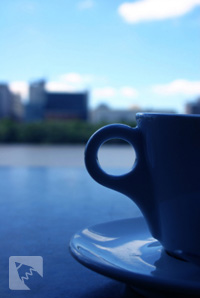 Name card design created by TMCreation can be sent to our partner printing factory. It is specialized service in namecard printing and we strongly recommend it to our client. It offers high quality 4 color offset printing with matt lamination and spot UV effect which Japanese printing companies can not offer in a similar price range.
Other printing materials, such as letterhead and envelope, we can also arrange printing at recommended printing factory in Japan.
How many logos can I receive?
Throughout the design process you will be able to see and discuss many different ideas, which we will develop into the final logo for you.
How will the logo design be delivered to me?
The logo is sent by email as an attachment. The file format is usually jpeg or ai, but of course we can provide other formats such as eps, png and gif upon your request for free.
I am from overseas! Can I ask you to design a logo for me?
Yes! We can keep in touch by email and skype.
Could you send my logo data again because I have lost it…?!
We usually make sure to save your logo on our local data disk drive but we can not ensure that the data is always safe and will not be lost, so please keep your logo in a safe place when you receive the final product.
When will the copyright of the logo be mine?
When we verify your payment for the logo after we finsh creating your logo.
How do I pay for the logo design?
Payment can be made as a remittance to our designated bank or through Paypal.
Can you help us creating our website as well?
Yes! We are experienced in web design and can provide you with a professional website as well as offer you a custom made system development. Ask us for a quote!
Others
Is it possible for you to send us a written invoice?
Yes, we will send you one upon your request when the work is completed. Regarding a receipt, we will send you an confirmation email that notifies you that we received your payment. This process substitutes the receipt.